Like most companies in the 1990's, Gateway enjoyed a good economy that allowed the Company to prosper and grow its customer base and thus sales. In 1998, a second Columbia location was opened in Northeast Columbia.
After a slight bump experienced by the economy after 9/11, Gateway moved full steam ahead and between 2002 and 2007 saw its annual sales double and its work force grow to over 180 employees company wide. It was in 2008 that Gateway Supply decided it was time to expand again and began plans to move into the Anderson, SC market. The doors to this newest store opened just in time to watch the economy plunge into a recession worse than the Country had seen since The Great Depression of the 1930's.
Gateway tightened its belt and set about surviving this economic downturn. Unfortunately many companies did not make it through the very difficult five years that followed. Gateway Supply, however, weathered the storm and in 2012 opened a new location in Lexington, SC.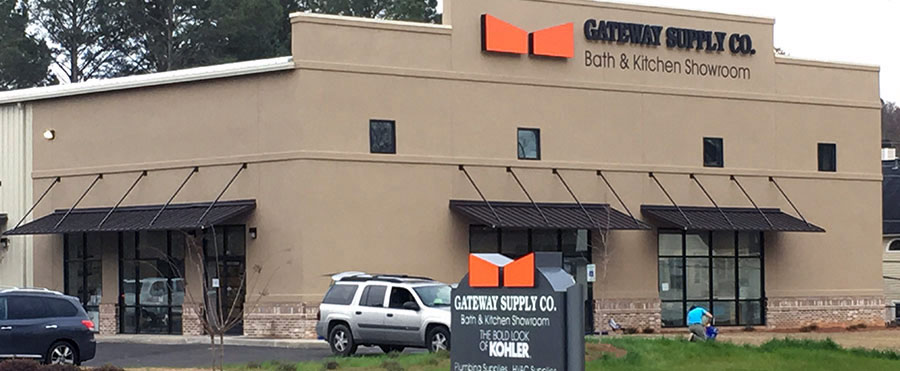 Lexington Location
Though all the original founders have since passed away, Gateway Supply is over 180 employees strong. Under the leadership of the Company's second generation and upcoming third generation, Gateway Supply still stands on the vision the original founders opened the first doors with over 50 years ago:
To provide customers with customer service superior to any other supply house through continuous inventory availability and the vast product knowledge of our staff. Second, to expand our customer base by exposing our products, service and knowledge to as many potential customers as possible.